Features:
- Manicure Set 10 Pieces: Contains nail Clippers and toenail tools, Multifunctiona include hand care,facial care,foot care.manicuring, pedicuring, eyebrow shaping, anti-acne, exfoliating Etc, pretty and practical luxury Rose Gold.
- Sturdy and Sharp Tools: All fingernail tools in nail clippers kit are made of quality stainless steel and never rust. Nail clippers, cuticle remover and nail scissors are nicely sharp and comfortable to hold. There is a tool inside for most anything you need it for from face to feet.
- Portable and Convenient: Grooming kit the case is constructed with the finest of fabric and PU to keep the tools securely intact; have the tools organized in one place, making them available right away when required and ideal for travel.
- Multi-Purpose & Gift Ideal: Manicuring, pedicuring, eyebrow shaping, anti-acne, exfoliating ETC, only with one set and all done. Packed in a beautiful and portable case, including everything you need for your personal manicure, it looks fashion and has very good touch-feeling. It is an amazing gift for your relatives, friends, parents, husband and wife.
Specifications:
Material: Stainless Steel
Color: Rose Gold
Quantity: 10 Pieces
Size: 15.4*10.7*2.1cm
Warning:
Clean the residuals after use each time.
This item is recommended for private use. If used by another person, disinfection is suggested.
Please cap the edge when not used for a safe storage.
Avoid places that are wet.
Keep it out of reach of children.
Package Included:1 x Medium Nail Clipper,1 x Oblique Nail Clipper,1 x Eyebrow Scissors,1 x Eyebrow Tweezers,1 x Nail File,1 x Double Head Pick,1 x Cuticle Pusher,1 x Scraper,1 x Acne Needle,1 x Ear Spoon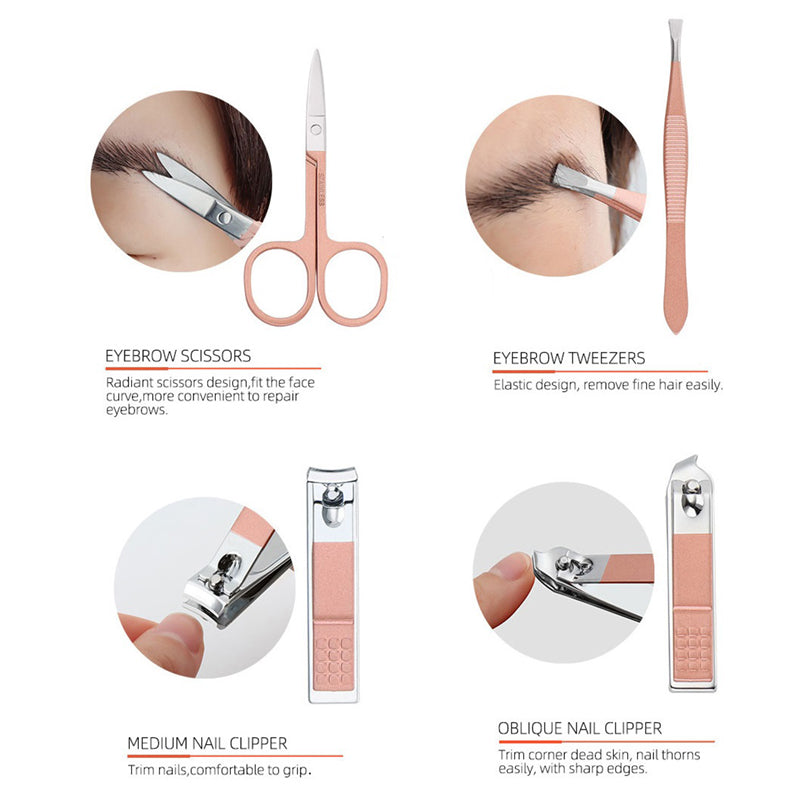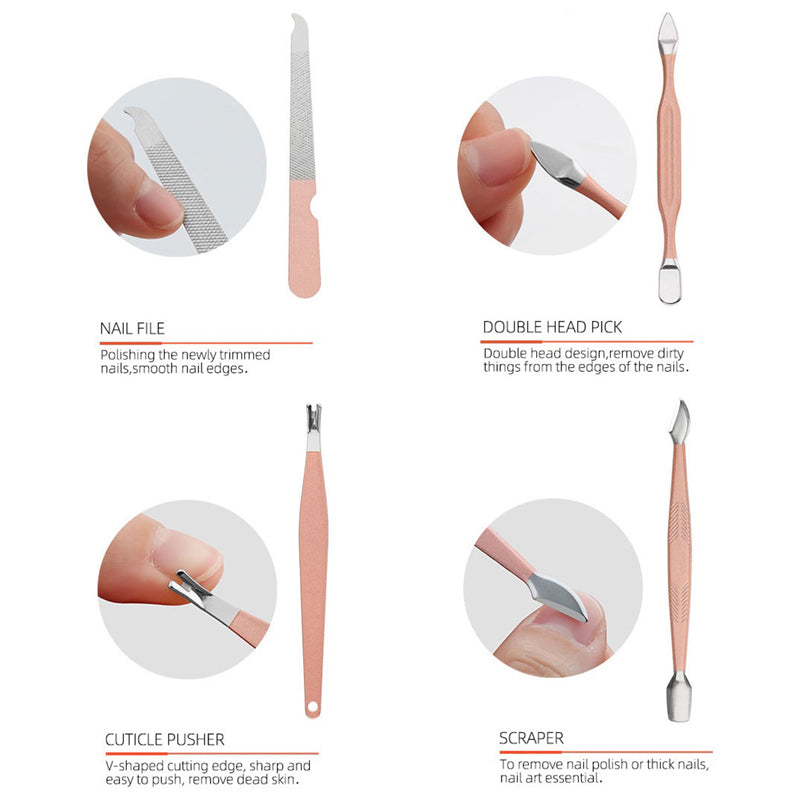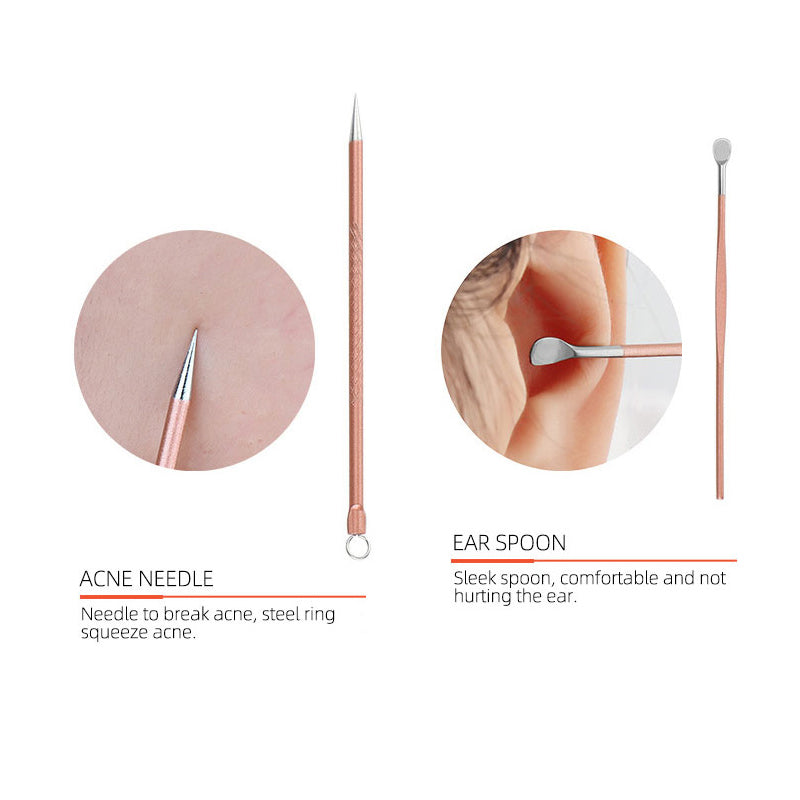 You may also like these products