Features:
- Quality Material: This frying basket is made of stainless steel, durable, non-toxic, anti-corrosion, anti-rust, and can directly contact food. The rounded edges will not scratch your hands and will not break easily.
- Humanized Design: The long handle design of the frying basket can be easily taken out when frying food to ensure that you will not be burned. At the same time, it is easy to hang on the wall and easy to store.
- Easy to Clean: After use, wash with warm water and a small amount of neutral detergent, wipe with a cloth, dry and store in a ventilated place. It can be used for a long time.
- Draining Oil: Using our mini frying basket, you can take out the food directly after frying, or drain the excess oil from the freshly fried food, so that the food is not greasy.
- Wide Application: Suitable for French fries, onion rings, shrimp, squid, steak, chicken wings. The frying basket can be used for home cooking, restaurants, coffee shops, and barbecues.
Specifications:
Name: Fry Basket
Type: Kitchen Utensils
Material: Stainless Steel
Color: Silver/ Gold/ Copper
Function: Suitable for Fried Food, such as French fries, onion rings, shrimp, squid, steak, chicken wings etc.
Applicable Occasion: Home ooking, restaurants, coffee shops, and barbecues
Size: 13 x 8.3 x 10cm/ 5.1 x 3.3 x 3.9in
Package Included:1 x Frying Basket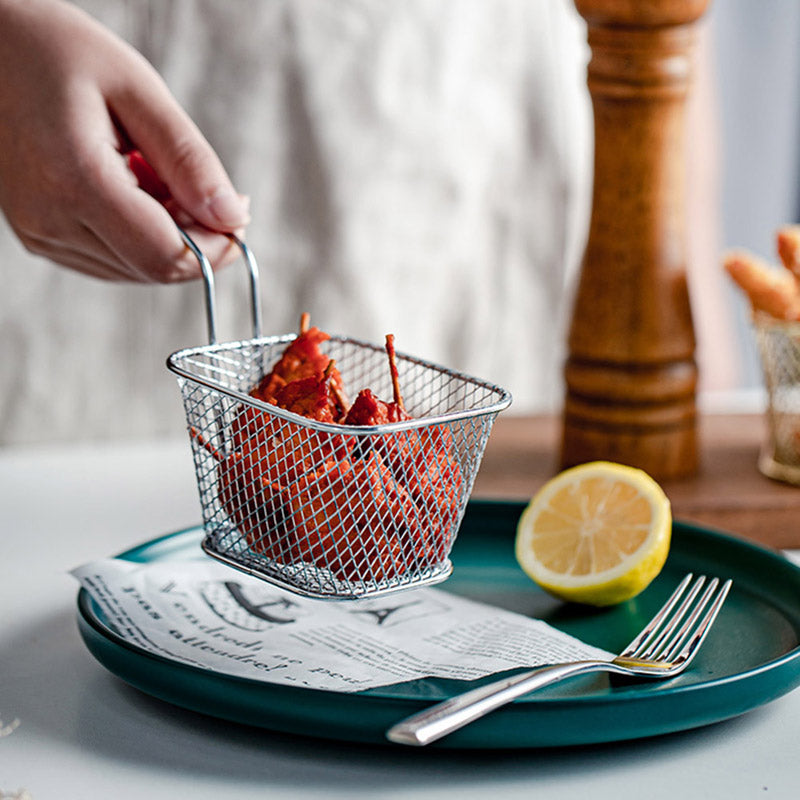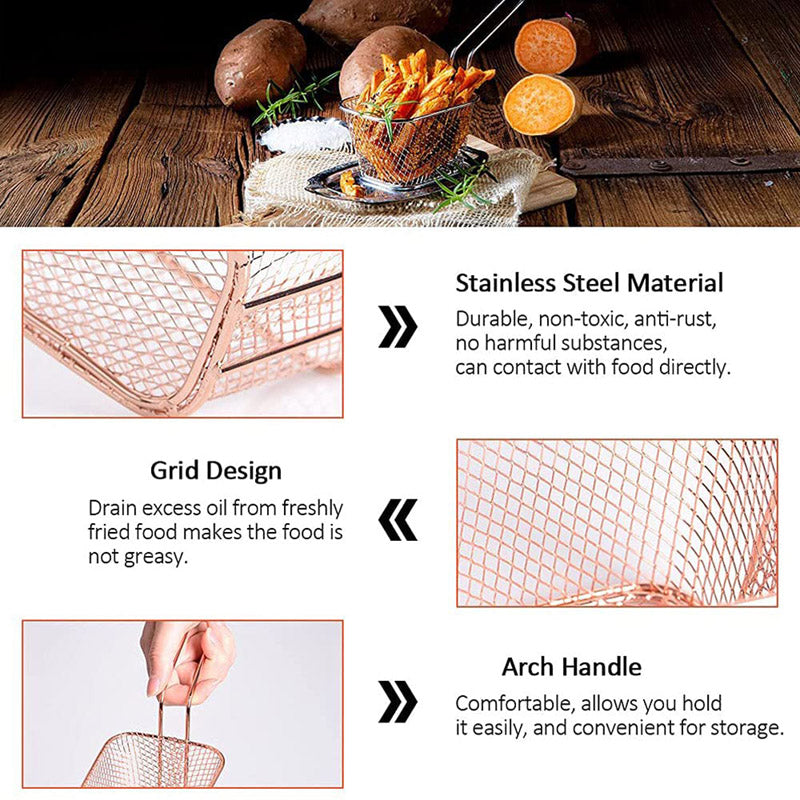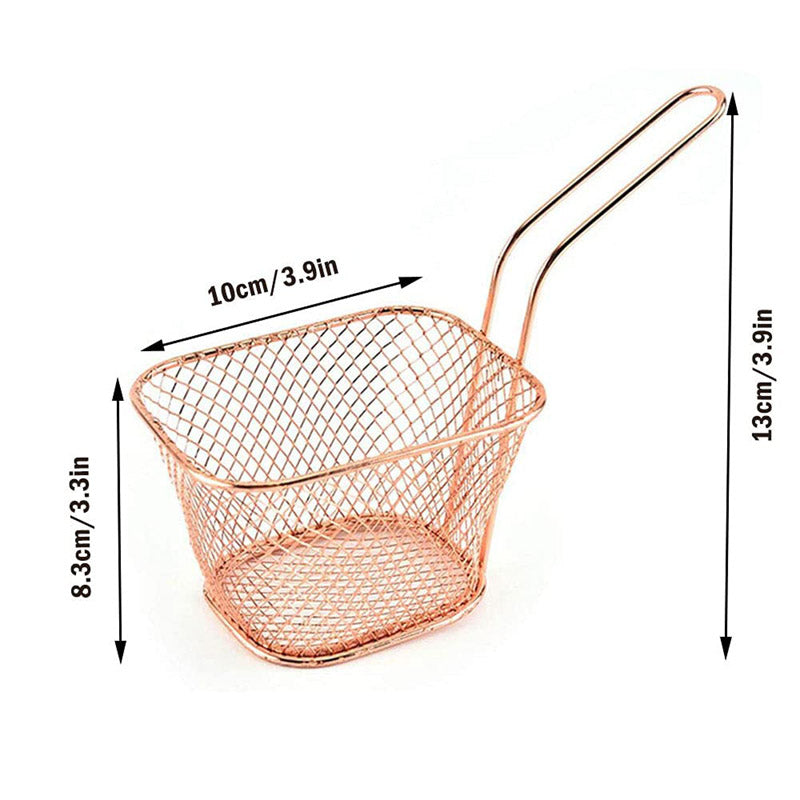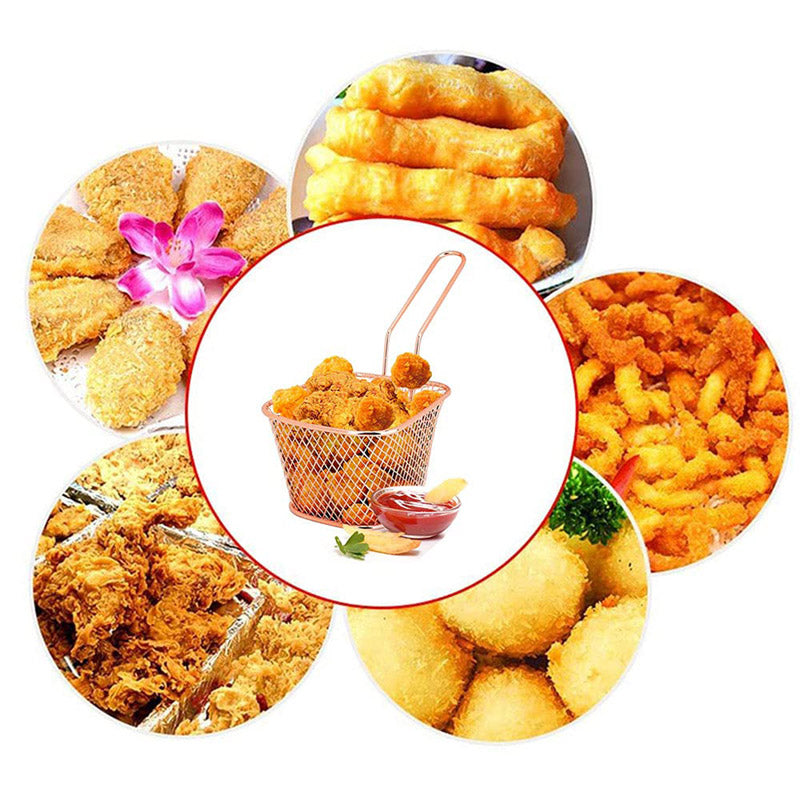 People who bought this product also bought
You may also like these products