Pop Fidget Sensory Toy Wallet Cute Handbag Decompression Toy Inclined Shoulder Bag Relieve Stress Anxiety
Estimated Delivery: 11 ~ 13 Business Days; Duties and Taxes Included Pricing; Free Shipping
---
---
Features:
- SAFE MATERIAL: It conforms to high-quality toy standards and is made of safe silicone material, which is harmless to the human body and will not harm pets. The rubber surface is smooth, durable, easy to clean, and reusable
- CROSSBODY BAG: The uniquely designed crossbody bag is both practical and interesting. It combines the most popular push it pops bubble decompression toy element design to help you pass the boredom and pass the time. With an adjustable cord, you can switch freely between a handbag and a messenger bag, and there is enough capacity to store keys, wallets, lipsticks, etc.
- DECOMPRESSION HELPER: Silicone messenger bag can not only hold things, but also a good doctor to help you vent your emotions. When you feel stressed or tired, you can press the decompression bubble. The "pop" pressing sound will effectively relieve your anxiety and stress and restore your mood
- EASY TAKE: The fingertip toy is very light and easy to carry. You can simply put it in your bag for fun anytime, anywhere. You can take it to the library, school, classroom, office, car.
Specifications:
Category: Child
Name: Pop Fidget Toy Wallet
Material: Silicone
Lining: Nylon
Color: Colorful
Size: 17.5*12.5cm (Strawberry)/16.6*13cm (Pineapple)
Package Included:1 x Pop Fidget Toy Wallet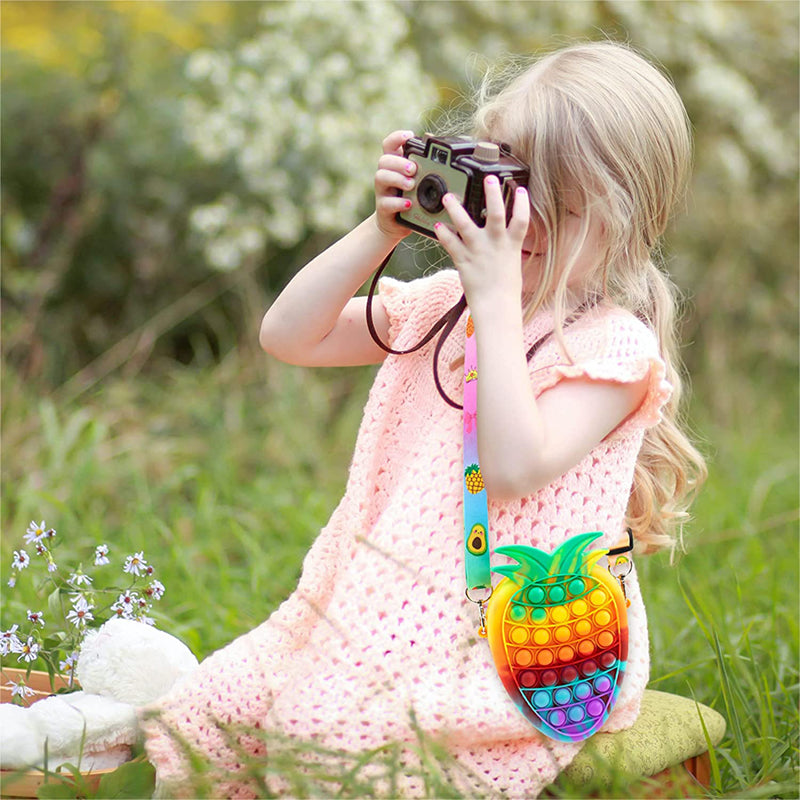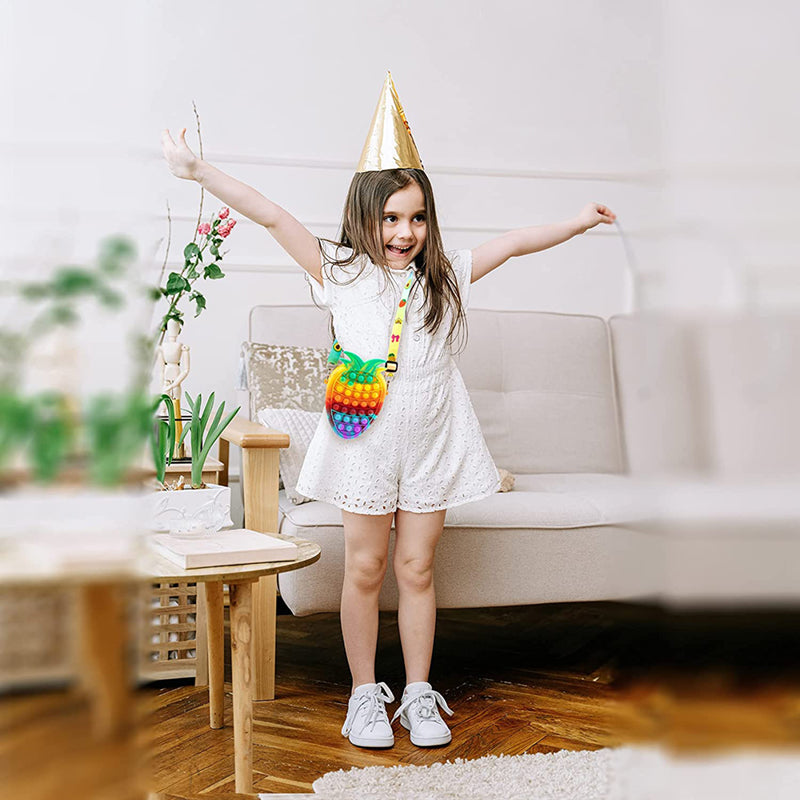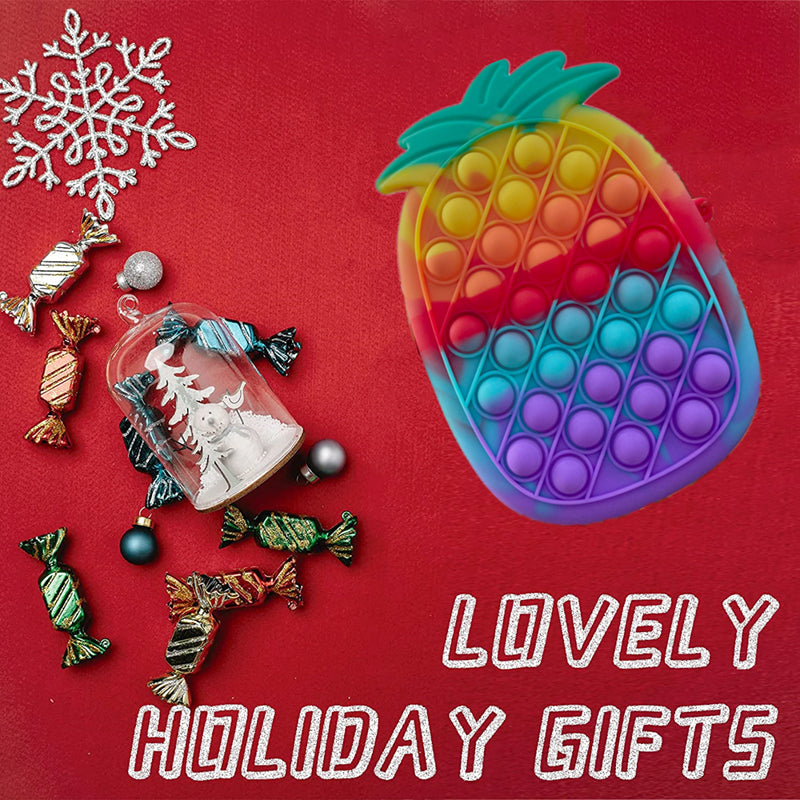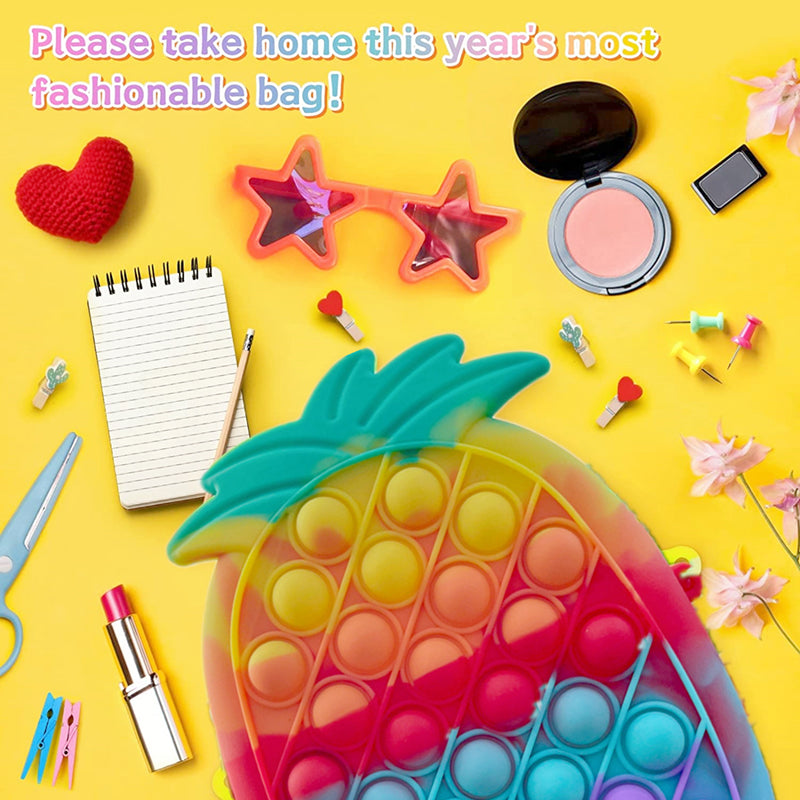 People who bought this product also bought
You may also like these products