Kids A3 Luminous Drawing Board Magic Dinosaur Drawing Tablet Toy Gift
Estimated Delivery: 11 ~ 13 Business Days; Duties and Taxes Included Pricing; Free Shipping
---
---
Features:
- Interactive: Let your kids to doodle freely with their friends and parents to share their happiness, enhancing their relationships.
- Educational: This drawing board set can explore kid's creativity, develop their writing, counting and drawing skills, reveal his creative potential, and at the same time, furniture and wallpaper in your home will not be "decorated" with patterns and hand-writing.
- Perfect gift: The drawing board is a perfect gift for your kids at birthday, Christmas, New Year, etc..
- Material: Made of plastic material, lightweight and durable.
Usage:
Take a special tablet with a light-accumulating coating, a flashlight marker and start drawing! From the touch of the "brush" to the "canvas" there will be light lines, the brightness and clarity of which depends on the distance from the marker to the tablet and the angle of inclination. You can not erase from the work surface, but you can draw on top, since each new line will be brighter than the previous one. Completely the same picture disappears itself in 30-40 minutes.
At the other end of the marker is a pen with special ink that appears only under the light of the flashlight. It can not be drawn on a tablet - use plain paper for this!
WARNING: This toy is not suitable for children under 3 years old because of small parts.
Specifications:
Material: Plastic
Color: Pink Elephant/ Green Dinosaur/ Blue Whale
Light Pen Power Supply: 3 x Button Batteries
Painting Board Size: L*W*H: 41*30*0.7cm/ 16.14*11.81*0.28in
Quantity: 1 Set
Recommendations for use:
The less light there is in the room, the brighter the picture will be.
The recommended drawing session is no more than 15-20 minutes.
Do not paint on the tablet anything other than a flashlight marker.
Do not direct the marker light into the eyes.
It is recommended to keep the tablet in a dark place during free time.
Package Included:1 x Drawing Board Set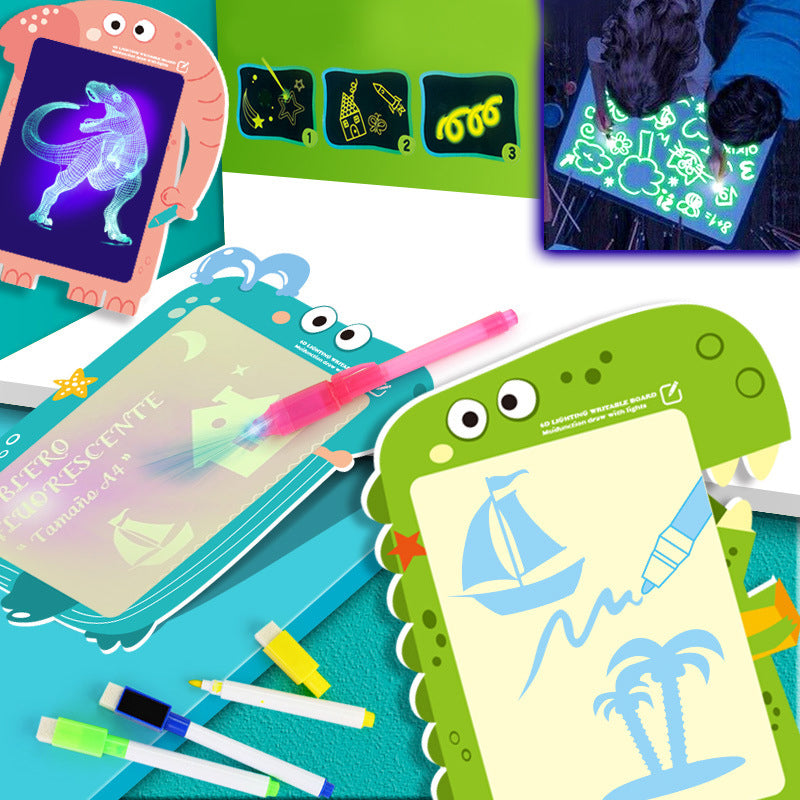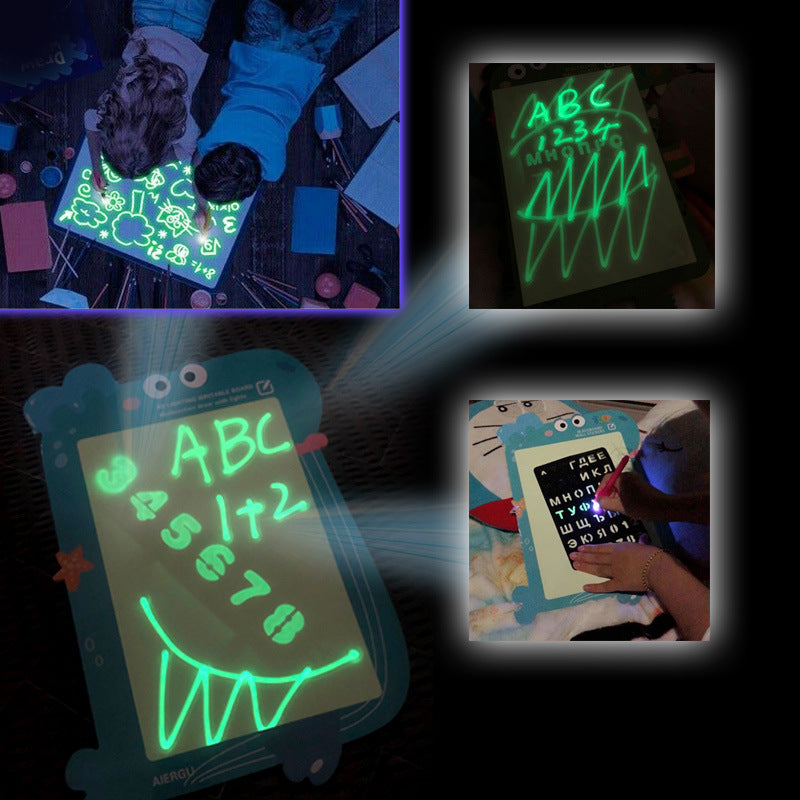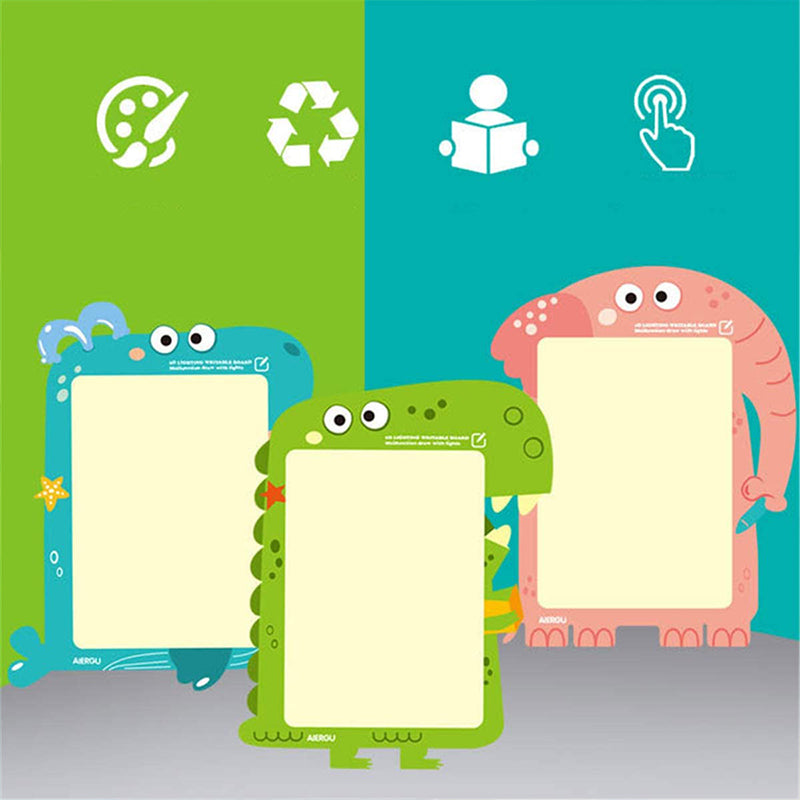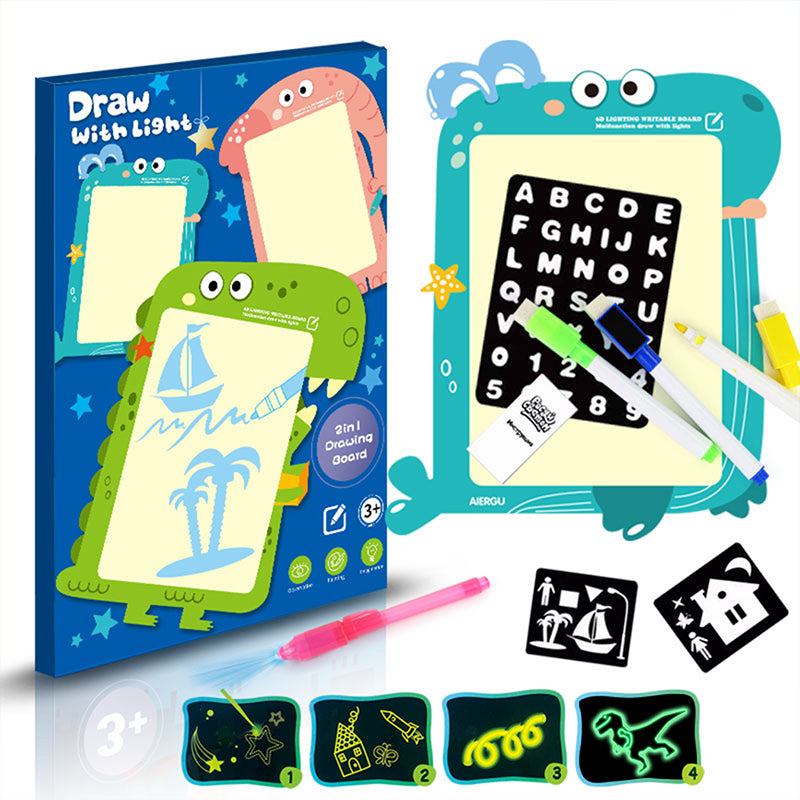 People who bought this product also bought
You may also like these products