Features:
- 5 MAGNIFYING GLASSES: 5 interchangeable lenses represent five different magnifications of 1.0X, 1.5X, 2.0X, 2.5X, and 3.5X to meet the different requirements of your various tasks.
- 2 HEADLIGHTS: The magnifying glass also has a light with 2 LEDs, which can even be used as a headlight at night. The lens is directly clamped on the movable lens slot, and the distance between the eyes and the lens is adjusted to ensure that the light source accurately illuminates the surface of the observed object to obtain the best high definition.
- HUMANIZED DESIGN: The comfortable and lightweight ergonomic frame is equipped with soft padding, so that you are not easy to work fatigue. The included headband can be easily connected and fit firmly, and you can alternately wear it as glasses or headband according to your preference.
- SUITABLE FOR ALL: different magnifiers can be easily assembled and disassembled, ideal for dentists, electricians, modelers, hobbyists, craftsmen, and elderly hands-free magnifiers.
Specifications:
Category: Other
Name: Free Magnifying Glasses
Material: ABS Frame/ Metal/ Acrylic Lens
Color: White
Product Size: 220*145*80mm
Weight: 342g
Light Source: 2 LED
Package Included:1 x Free Magnifying Glasses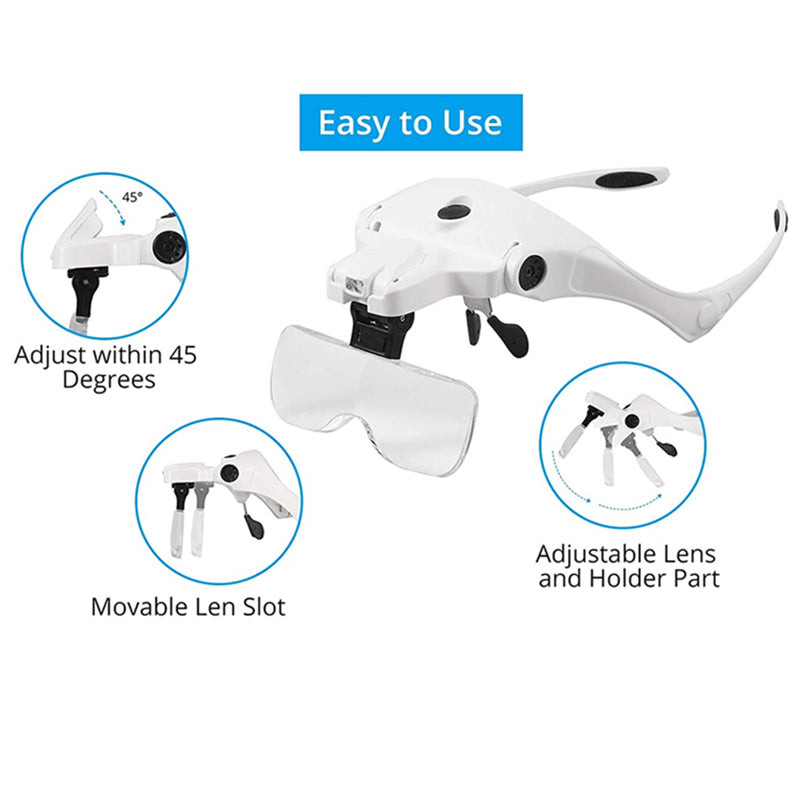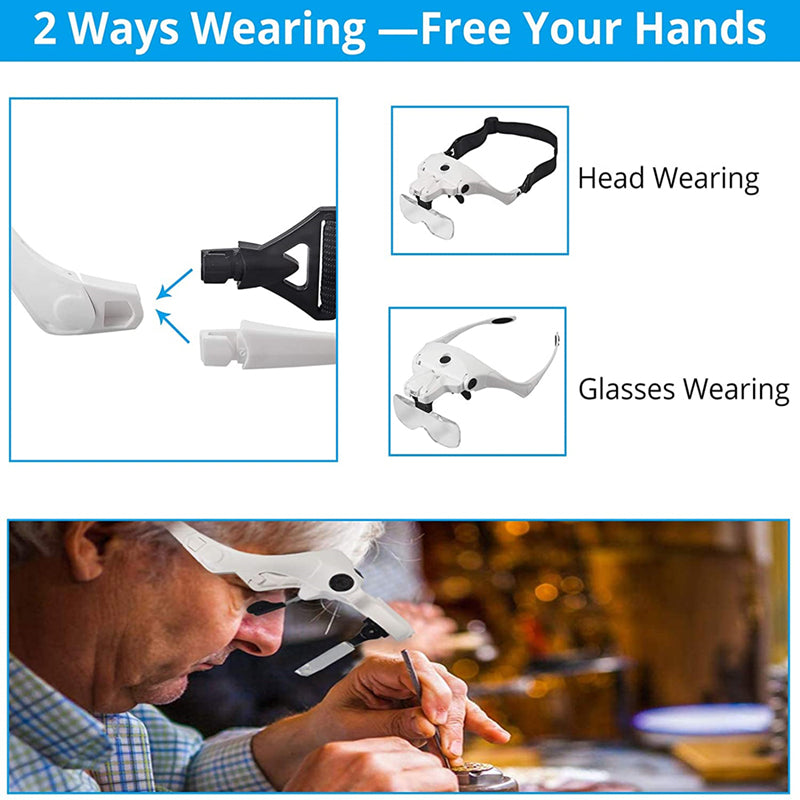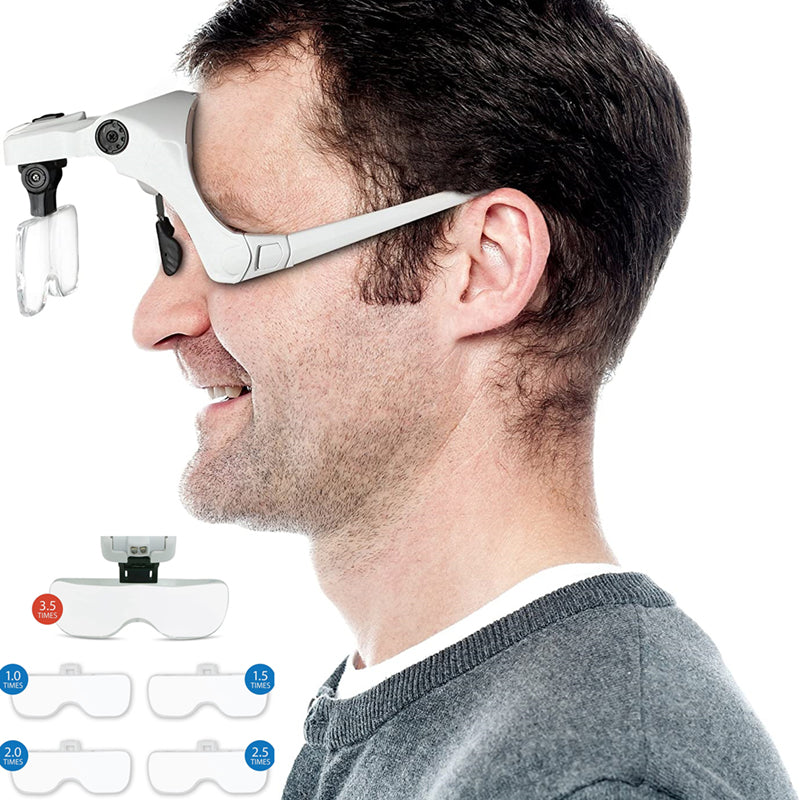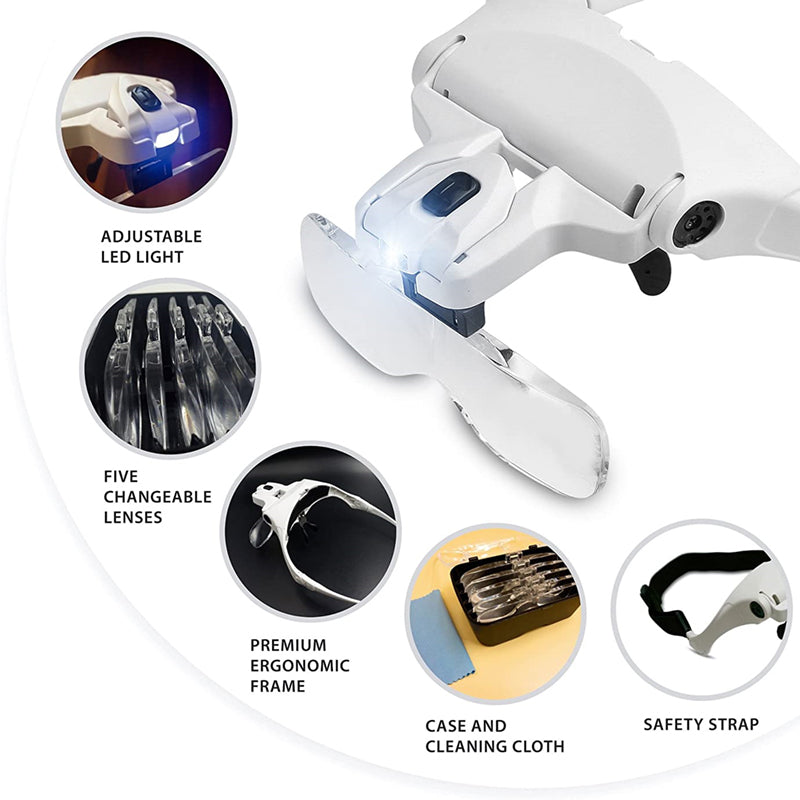 You may also like these products