Features:
- INTERESTING APPEARANCE: The appearance of this microphone is a big open mouth, exaggerated white teeth and red lips, funny, attractive, fashionable and cute.
- DIFFERENT SATISFACTION: A machine has many functions to meet your different needs. You can realize voice recording, funny laughter and voice change with a few simple buttons
- MAGICAL CHANGE: There are four kinds of voices to choose from, including original voice, machine voice, female voice, and male voice, with constant freshness, which is very suitable for having fun with friends.
- AUTOMATIC DORMANCY: trigger the switch key to play the power-on music, and the default maximum volume, but as long as there is no other operation within 5 minutes, the speaker will choose to enter the dormancy state humanely
Specifications:
Category: Child
Name: Voice Changing Horn
Material: Plastic/ Electronic Components
Weight: 220g
Size: 16*11*13cm
Color: White/ Blue/ Red
Power Supply: 2x AA Batteries (Not Included)
Package Included:1 x Voice Changing Horn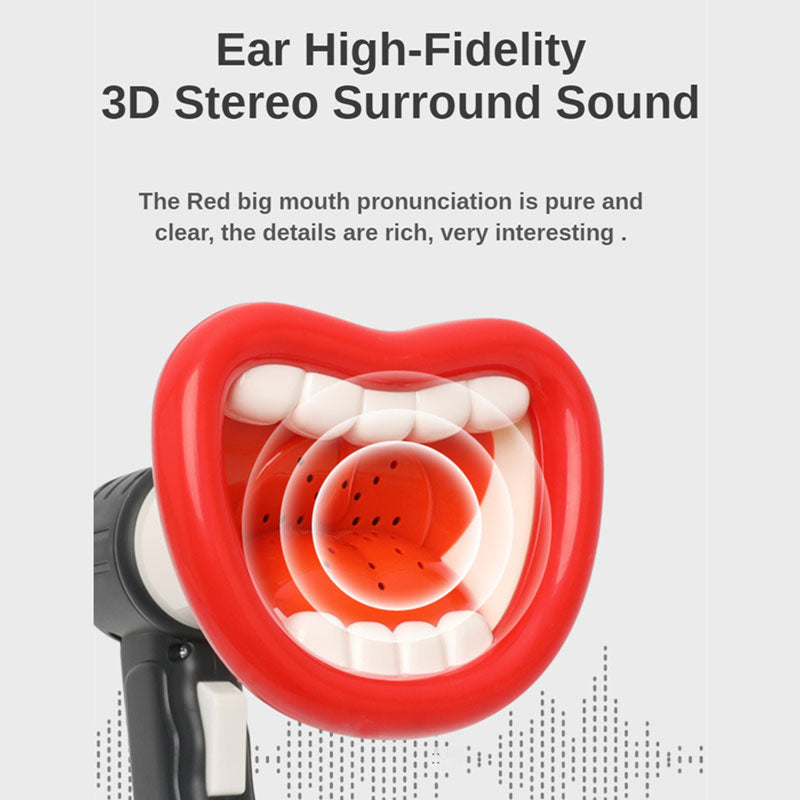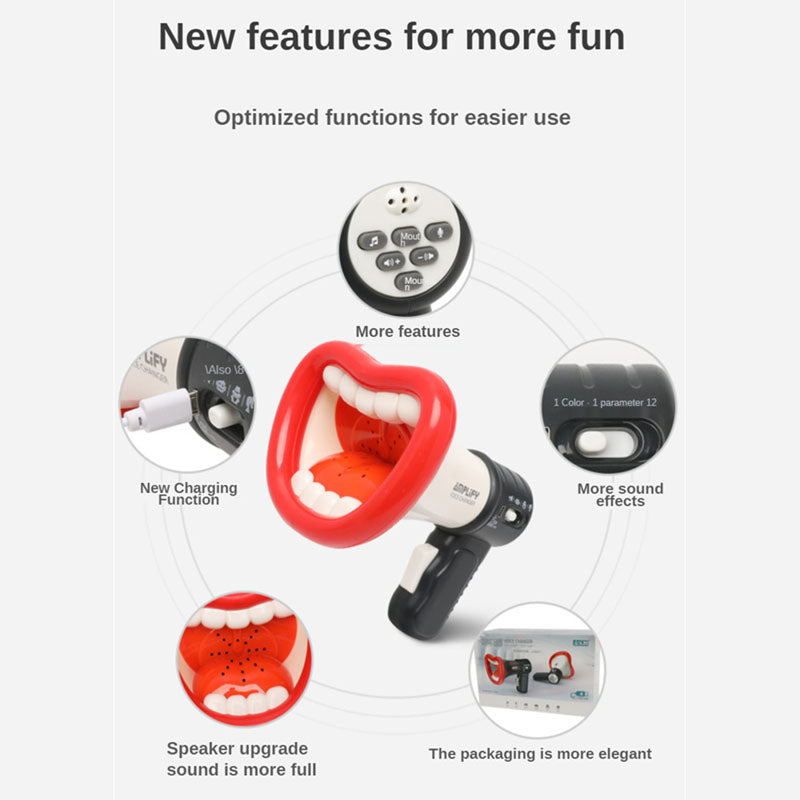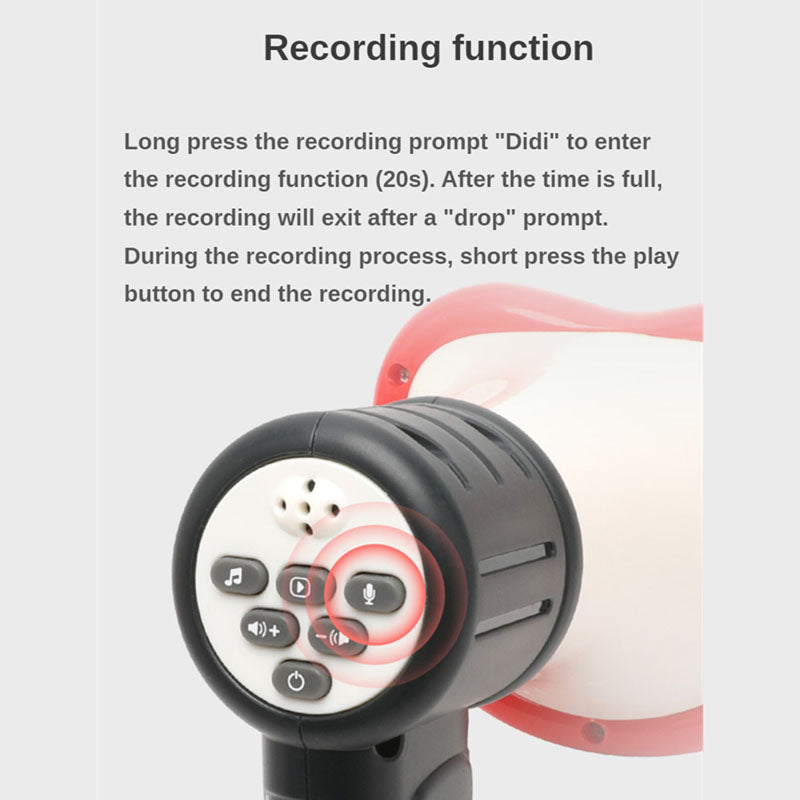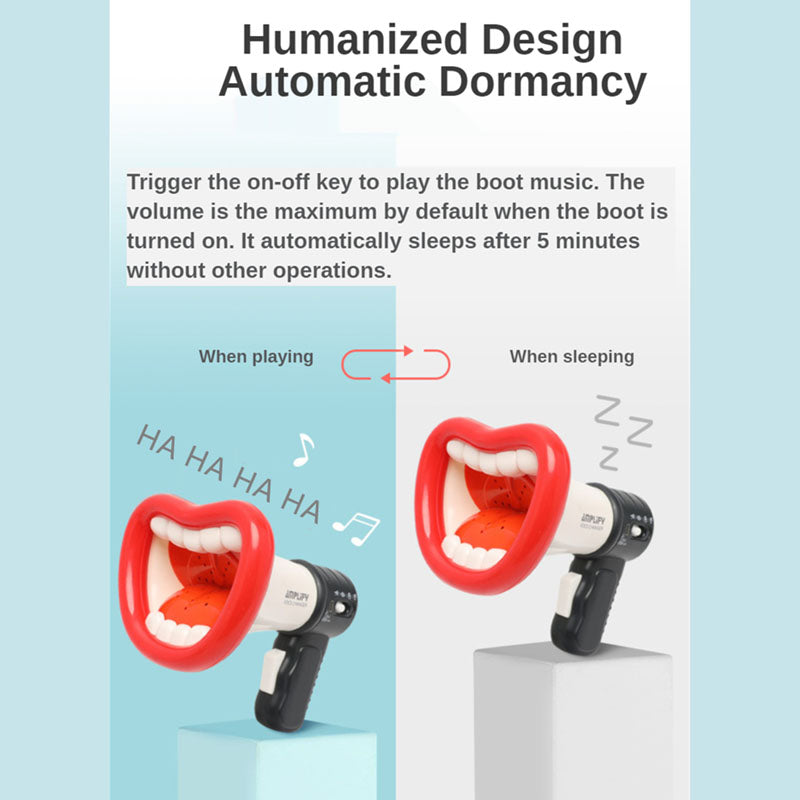 You may also like these products