Features:
- Comprehensive foot care tool: 4 in 1 stone dead skin remover foot file design can be applied for different foot conditions, you can choose different side to take care of your feet, making filing and callus removal job much easier.
- Quality and longer-lasting: The pumice stone brush is made of stainless steel, plastic, sandpaper and pumice material, odorless and non-toxic, practical and sturdy, offer you durable and long-lasting using experience, take care of your feet comprehensively.
- Lightweight and easy to use: the humanized design makes the 4 in 1 pumice stone brush easy to operate; Lightweight and portable, with a hanging on the rope, can be easily put into bag and carried around, get your feet beautified anytime, anywhere.
- Ideal for home use: This foot scrubbing brush comes with everything you need to take care of your feet at home, easily keeping your feet soft and smooth, giving your feet a refreshing change without going to the salon.
- Multi-functions: the pumice stone brush can quickly and easily smoothen your feet to keep the feet smooth and relaxed, and reduce discomfort from calluses, suitable for removing dead skin, calluses and hard heel skin.
Specifications:
Name: Four in One Foot Grinding Device
Material: Pumice Stone + PP Flocking + Sand Skin + Stainless Steel
Grinding Stone Shape: Oval
Function: Removing Dead Skin, Calluses and Hard Heel Skin
Size: 22 x 3.5 cm
Package Included:1 x Foot Pumice Stone Brush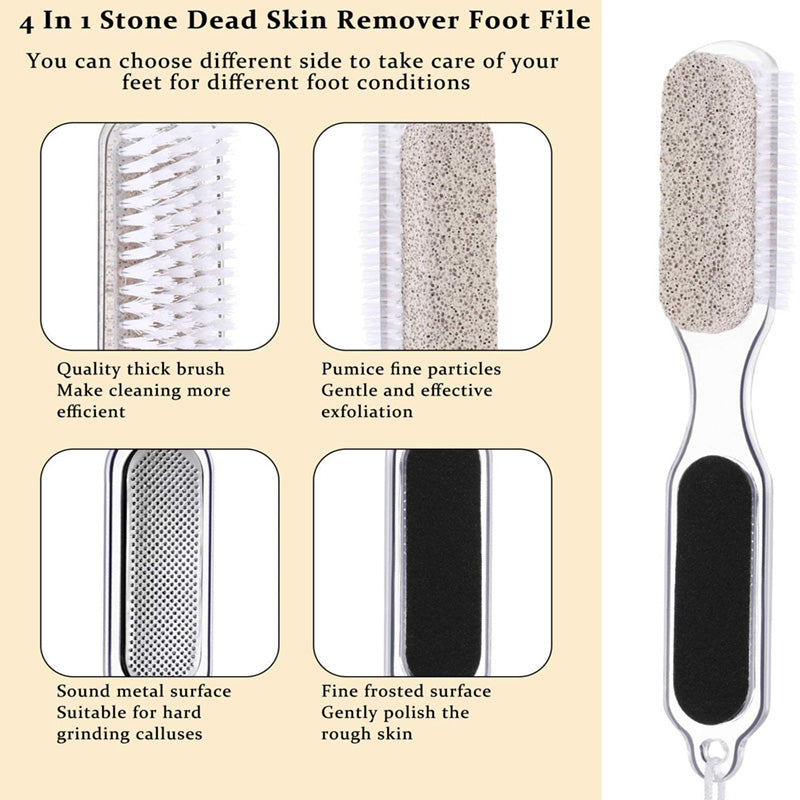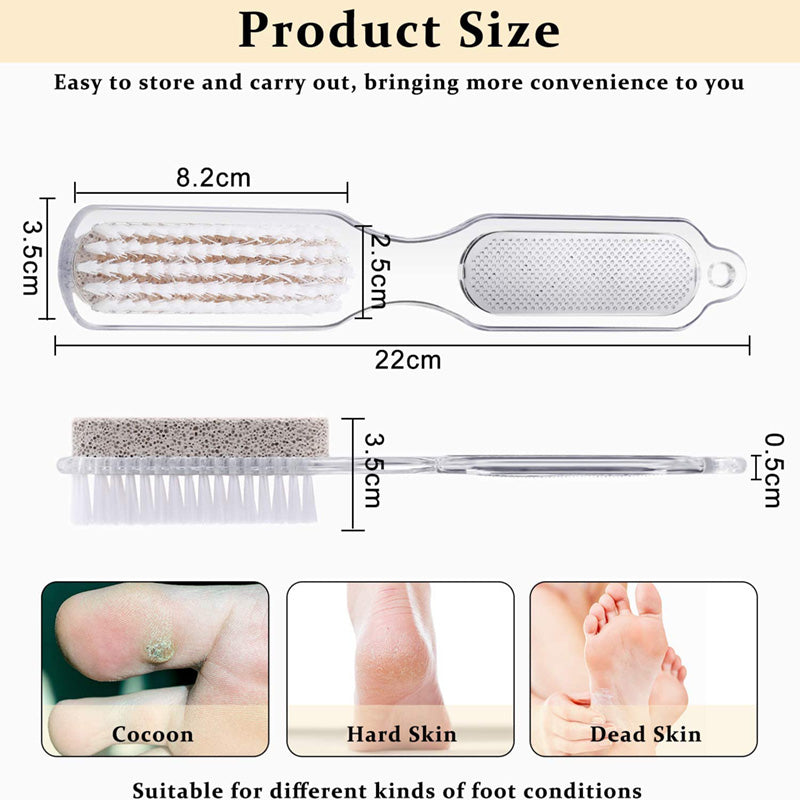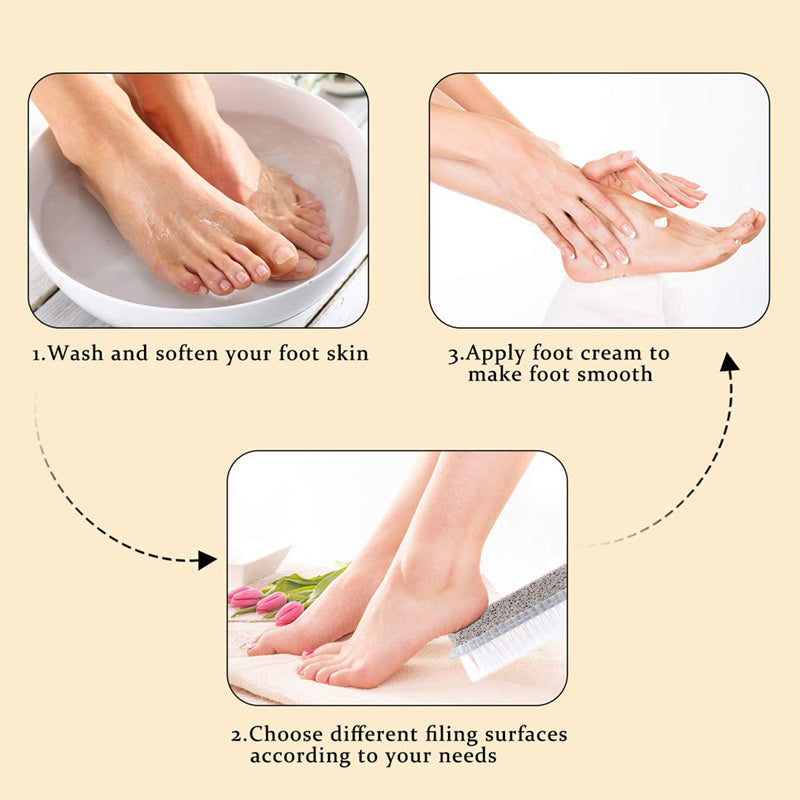 People who bought this product also bought
You may also like these products