Features:
- Pizza Knife Set: The pizza wheel knife is made of high quality stainless steel and has excellent rust resistance. And it is easy to operate, the elderly and children can use it and cut the pizza easily. Just like those used in Pizzerias, it is the ideal pizza cutting tool.
- Super Sharp Blade: The sharp stainless steel blade can be cut more than 1000 times. Furthermore, the sharp blade is easy to rust, and the pizza can be cut quickly and safely with minimal effort.
- ERGONOMIC NON-SLIP HANDLE: The easy-grip handle provides maximum comfort. At the same time, our pizza wheel cutter has a built-in finger protective cover, which can protect your fingers from the blade and high temperatures, providing the best stability and reliable safety.
- WIDE APPLICATION: You can use the pizza wheel cutter to cut pizza, pies, waffles, lasagna, sandwiches, dough, biscuits, etc. This stainless steel pizza wheel cutter has more uses for baking and you will find it is a must have kitchen tool for your family.
- EASY TO CLEAN: No need to disassemble the pizza cutter because it is not clogged on the turntable after use. You must wash the pizza wheel with warm soapy water or put it in the dishwasher for thorough cleaning.
Specifications:
Material: Stainless Steel
Color: Silver, Black
Applicable Occasion: Family/ Restaurant/ Hotel
Application: Used for cutting pizza, cake, dough etc.
Pizza Cutter Size: 21 x 8 cm
Pizza Shovel Size: 26.5 x 10.5 x 6 cm
Package Included:1 x Pizza Wheel Cutter,1 x Pizza Shovel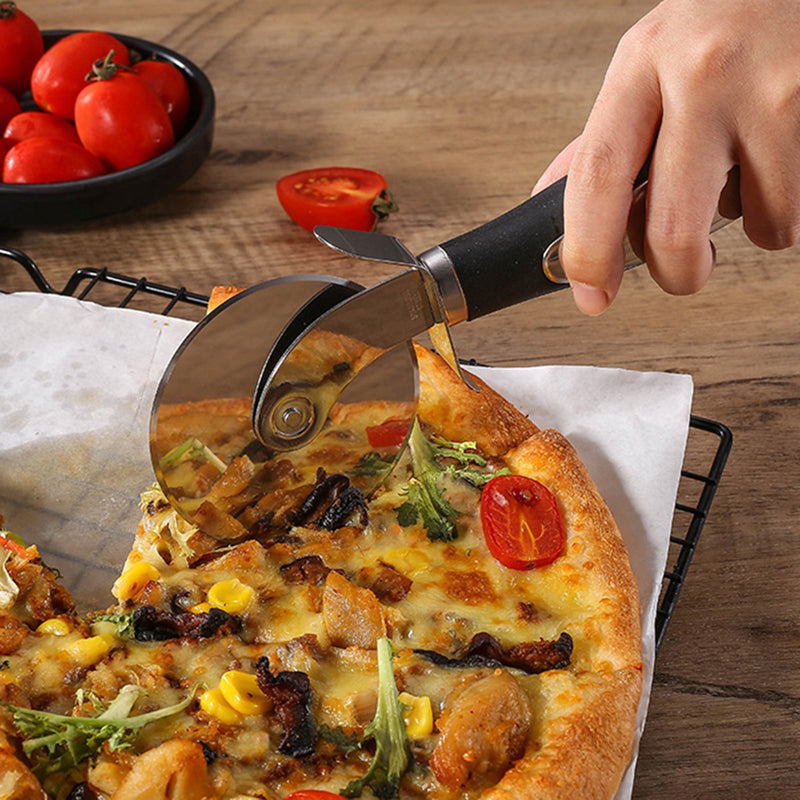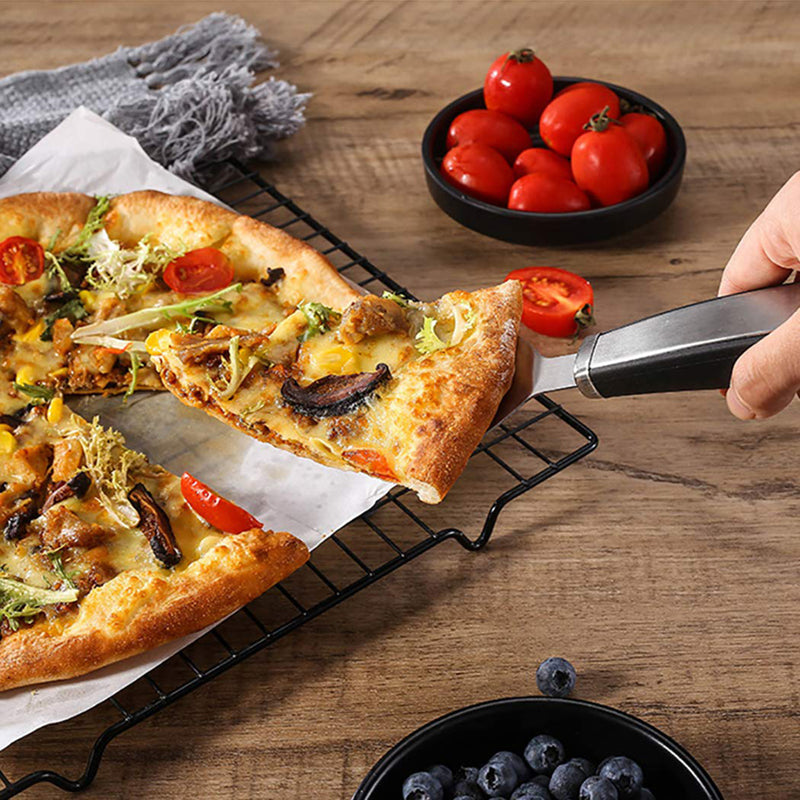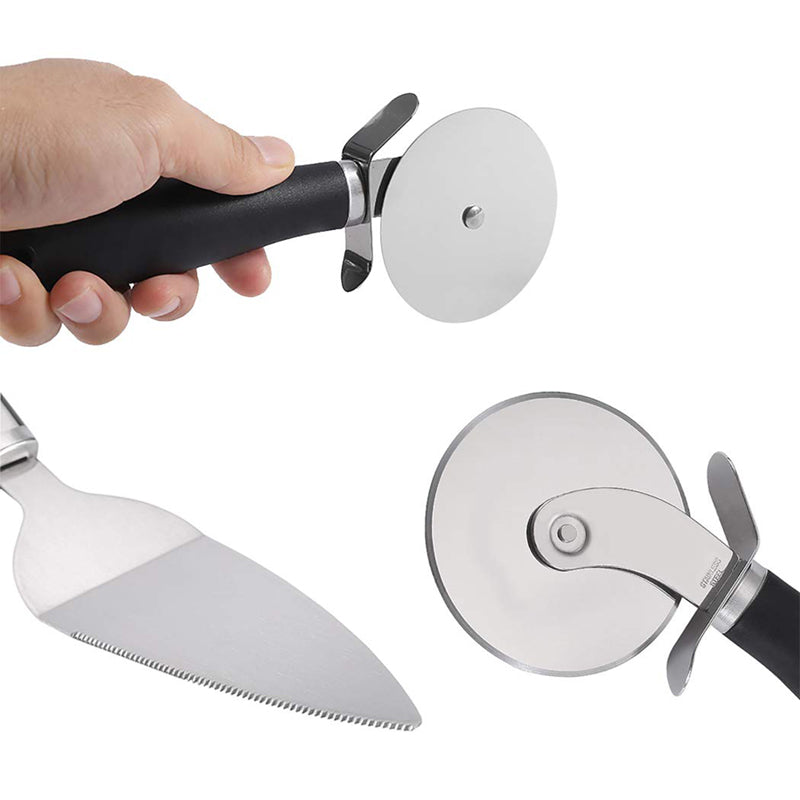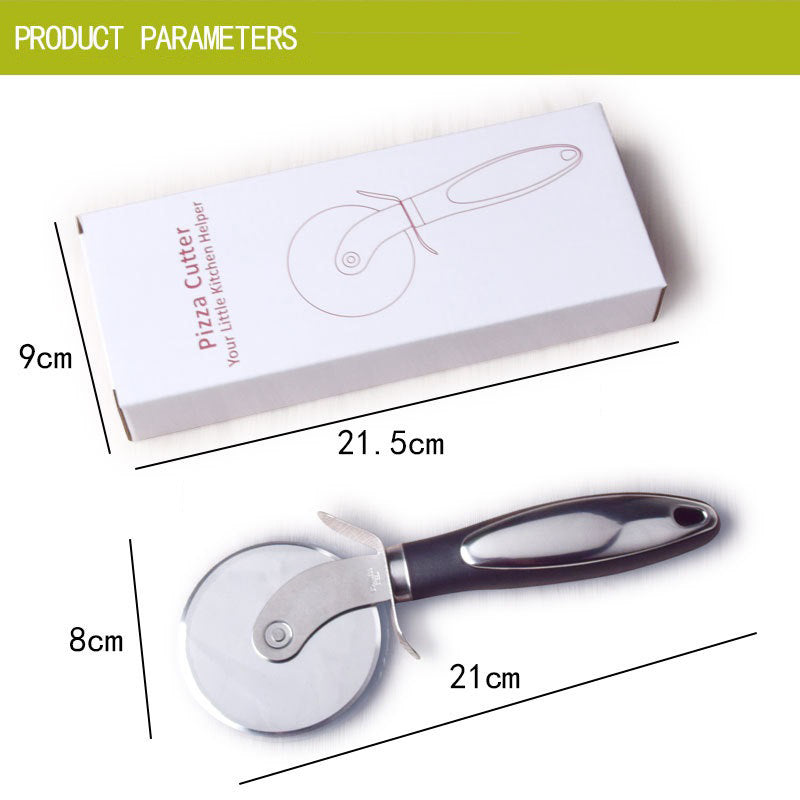 People who bought this product also bought
You may also like these products